Wyoming Bear Hunting
Directory of 13 Wyoming Bear hunting lodges, guides and outfitters in Wyoming.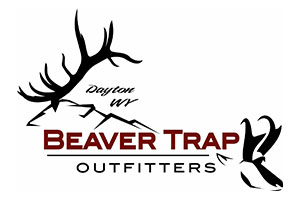 PO Box 22, Dayton, Wyoming 82836
Phone: (307) 461-0655
Spring hunts take place from May 1-31 or until the quota fills. All hunting is done over established baits with rifle or bow in the mountains. Color phase bears are common in the area. Come enjoy what spring has to offer in the Big Horns, you will see lots of elk and moose with their newborn calves. Hunter success is 75%.

Learn more about Beaver Trap Outfitters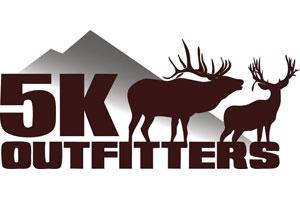 Thayne, Wyoming 83127
Phone: (307) 880-0501
Another great hunt that we have available is an over-the-counter spring black bear hunt. This is a great spring hunt, and our area is known for having a good percentage of color phase bears. Come hunt them with a bow or rifle!

Learn more about 5K Outfitters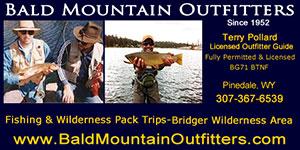 424 N Tyler Ave, Pinedale, Wyoming 82941
Phone: (307) 367-6539
This bait hunt can be booked in either the spring or fall season, with spring season, historically being the best. We place our baits outside of, but near the Bridger Wilderness Area and have historically taken some extremely good Trophies. We are currently on a "Female Mortality Quota System" and the season varies accordingly.

Learn more about Bald Mountain Outfitters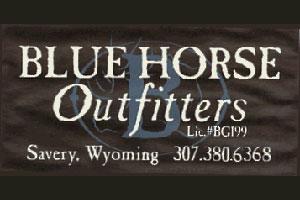 Savery, Wyoming 82332
Phone: (307) 380-6368
Blue Horse Outfitters provides hunting options which include fully and semi guided as well as trespass hunts for black bear, elk, mule deer and antelope. We offer a full service hunting experience from the field to your freezer.

Learn more about Blue Horse Outfitters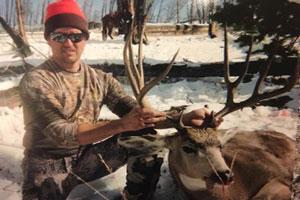 3020 North Fork Hwy, Cody, Wyoming 82414
Phone: (307) 587-6016
Our original camp, right in an excellent migration area, is a trophy hunter's delight. This camp has a general season for Elk, Oct. 1-21, but we use it primarily for spring Black Bear, Bighorn Sheep, trophy ElkHarv Fridley with the 2012 First Place Wyoming Big Horn Sheep, SCI Score 179 5/8 Harv Fridley with the 2012 First Place Wyoming Big Horn Sheep, SCI Score 179 5/8 We offer 7 day fair chase sight and stalk spring Bear hunts in May and June. Hardpan is a good area for color phase Black Bears and these tags can be purchased over the counter for both residents and non-residents of Wyoming. Dates are flexible and licenses can be purchased over the counter.

Learn more about Butte Creek Outfitters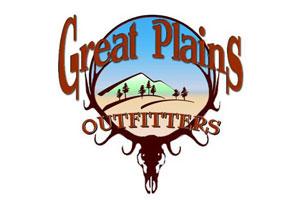 Sheridan, Wyoming 82801
Phone: (307) 890-6121
Our bear hunts take place in the months of May and June. Some of the most gorgeous time here in Wyoming! We offer spot and stalk hunts and also over bait sites. With many large black bears and numerous color phase bears in the area, we will do our best to get you the bear of your dreams!

Learn more about Great Plains Outfitters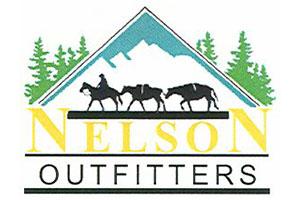 900 Big Goose Road, Sheridan, Wyoming 82801
Phone: (307) 672-6996
5 day camp hunt over bait, archery or rifle. Bear licenses are purchased over the counter once you arrive in Sheridan, Wyoming. We have a high percentage of colored bears. This is a fairly low key relaxing hunt. Hunting is from a blind. Female mortality quota applies.

Learn more about Nelson Outfitters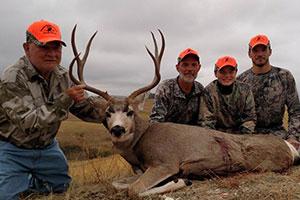 394 Beaver Creek Road, Sheridan, Wyoming 82801
Brant Hilman: (307) 672-6717, Ellen Allemand: (307) 751-8969
Located 10 miles from Sheridan, Wyoming. Each of the lodge bedrooms have a full private bathroom. The bear hunt is a six day adventure for $2500 .

Learn more about Rangeland Hunting Adventures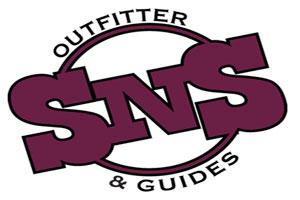 Casper, Wyoming 82602
Phone: (307) 266-4229
For the hunter looking for a great black bear trophy and an excellent vacation, this hunt provides the best of both worlds. A high success rate on unique color phase bears, combined with a relaxing, laid-back atmosphere, make it easy to see why this is one of our most popular hunts. The Greys River area is home to Wyoming's largest population of black bears, and is famous for its mostly color phase bears. Over the years SNS Outfitter & Guides has taken some very large bears from this area, some over 7 feet with heads larger than 20" SCI. We have a success rate of 90%, and a satisfaction rate of 100%.

Learn more about SNS Outfitter & Guides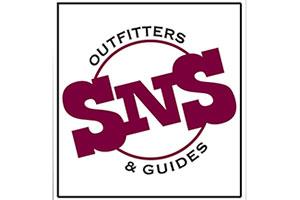 Wyoming
Phone: (307) 266-4229
Our 6 day bear hunt is based out of the scenic and very comfortable Box Y Lodge, the only lodge on the Greys River. The Box Y Lodge consists of a main lodge with dinning room where excellent meals are served and a comfortable living room for reading, relaxing or telling stories. The sleeping accommodations consists of cozy cabins with full baths.

Learn more about SNS Outfitters & Guides Service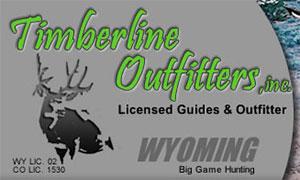 9602 West Milliron Rd., Cheyenne, Wyoming 82009
Phone: (307) 635-7288
Wyoming gets a great variety of color phases in Black Bears and they are quite common as well. The color phases are Chocolate, Cinnamon, Blonde and of course Black. The bears are very tricky and secretive; therefore it takes a bit of strategy to get one. We use baits to bring the bears in when the come out of hibernation and a tree stand can be set up in numerous places around the bait depending on the type of weapon being used. Timberline offers Black Bear hunts in the spring and the fall.

Learn more about Timberline Outfitters Inc.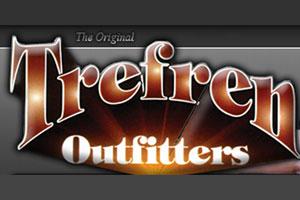 101456 US Highway 89 S, Thayne, Wyoming 83127
Phone: (307) 883-3400
Trefren Outfitters offers spring and fall bear hunts over baits. Even though our bears average well over 6', the true trophy here is the color phases that we harvest; with very few bears actually being black most of our bears are blond cinnamon and chocolate. Season dates for bear hunting is May 1st – June 15th in the spring and September 15th until the quota is fill in the fall.

Learn more about Trefren Outfitters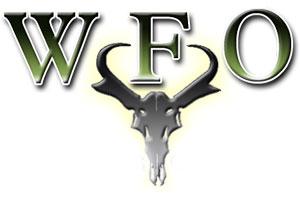 187 Early Creek Rd, Ranchester, Wyoming 82839
Phone: (307) 751-2297
Wyoming's Finest Outfitters lies in the heart of some of the most prime hunting ground in Wyoming. Located in the northeast corner of the state at the base of the Big Horn mountain, we are approximately 1 hour and 40 minutes from Billings, MT, Casper, WY and Gillette, WY. We specialize in archery elk, deer, antelope and mountain lion hunts on more than 180,000 acres of private land where game is plentiful and of trophy caliber. Our goal is to provide you with a 100% effort and a quality hunting experience.

Learn more about Wyoming's Finest Outfitter, LLC